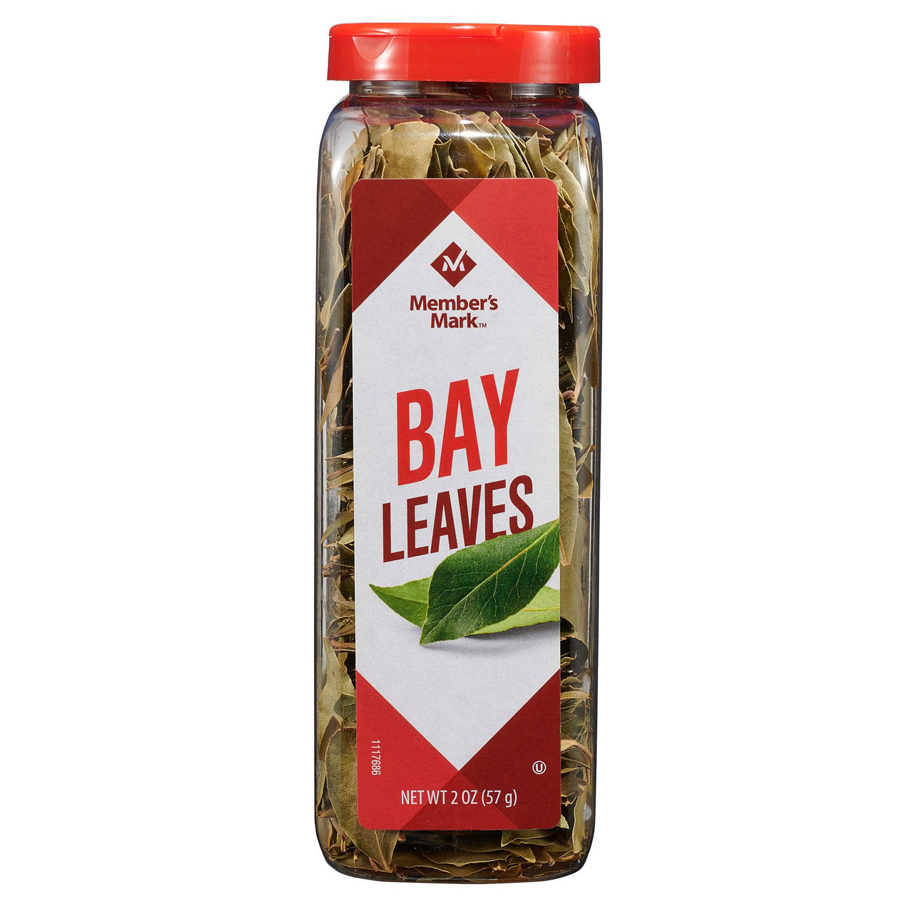 Bay leaves are a popular spice and herb that are added to any number of dishes to increase the flavor and aroma of that dish. Much like any herb or spice, it depends on your personal preference, but the flavor works well when submerged within rice or stew, thick soup or beans and lentils, curry or saucy dishes—anything that needs to simmer and in which it can infuse its flavors.
About this item:
Premium-quality whole bay leaf in a bottle
Great in stews, soups and sauces
Economy size
Also known as laurel leaf, bay leaves are highly aromatic and rich in flavor. These Mediterranean bay leaves are a natural addition to long-simmering dishes such as spaghetti sauce, soups, and stews. Member's Mark™ Whole Bay Leaves are aromatic and fragrant seasoning leaves that make an oversized impact on any dish they enter. They have been used for centuries to add a distinctive flavor to rice and beans, especially in Indian and Middle Eastern cuisine. Their taste is less pleasant than their aroma, so when cooking with bay leaves it is better not to eat them and to remove from your dish before serving. The taste if eaten is sharp and bitter. But as with similar herbs and spices, the fragrance is different than the taste. When dried, organic bay leaves have an herbal fragrance and slightly floral nose. Though slightly different, it could be compared to oregano or thyme. Fresh bay leaves are shiny green on top with a paler green on the underside. As the leaves dry, the color becomes uniform and muted. The flavor also intensifies. Fresh bay leaves are often much more expensive and do not last as long as dried bay leaves. Bay leaves should be added at the beginning of cooking as the longer they simmer, the more time they have to release flavor and allow it to infuse the dish.