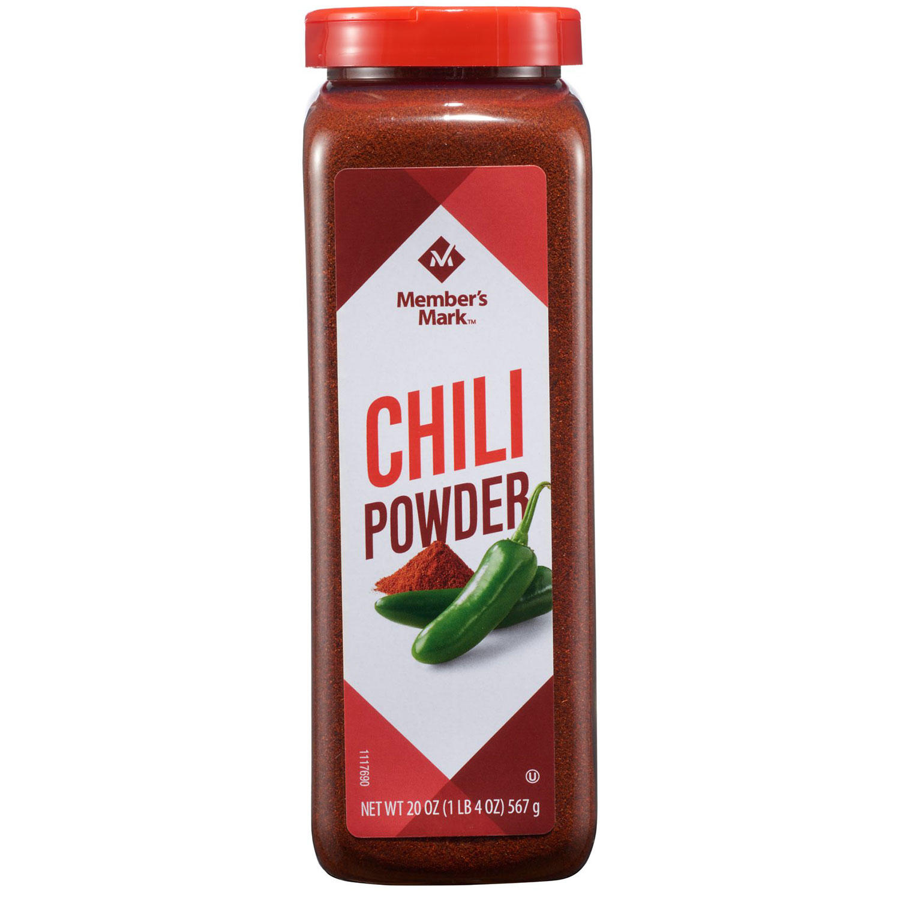 Member's Mark™ Chili Powder is great in ethnic dishes like burritos, pulled pork, black bean soup and Indian butter chicken. ItYou can make a really quick chili with Member's Mark™ Chili Powder. All you'll need is beef or ground turkey, tomato paste, onions, and kidney beans. Season it with chili powder to taste. If you like a little more kick, add a few shakes of Member's Mark Cayenne™ Pepper to up the heat.
About this item:
Mild blend of chili peppers, spices, salt, and garlic
Economy size
Comes in a convenient shaker
No MSG
Packaged in a clear, recyclable plastic bottle
Add flavor and just a hint of heat to an endless variety of your favorite dishes with Member's Mark™ Chili Powder. This provides a rich, deep color, but doesn't contain a large amount of heat, so it's perfect for family-friendly dishes! Chili powder is a blend of mild chili peppers, spices, garlic, and salt. It's great for use in Mexican and Southwestern dishes. It contains an array of spices including salt, garlic, and chili peppers, and also eliminates the need for separate spices when you're making soups, stews, burgers, and steaks. The flavor of Member's Mark™ Chili Powder can often be found in Tex-Mex dishes, such as chili con carne, tamales, enchiladas, fajitas, and tortilla soup. Looking for some other creative ways to use Member's Mark™ Chili Powder? Try it in burgers, on top of roasted veggies, sprinkled on avocado toast, simmered with black beans, dusted on French fries, in a marinade for chicken, on top of scrambled or hard boiled eggs, or even on potatoes (with some sour cream, of course). The possibilities are truly endless. Because of the economy size of this Member's Mark™ bottle, you'll have it in your pantry whenever you need it!