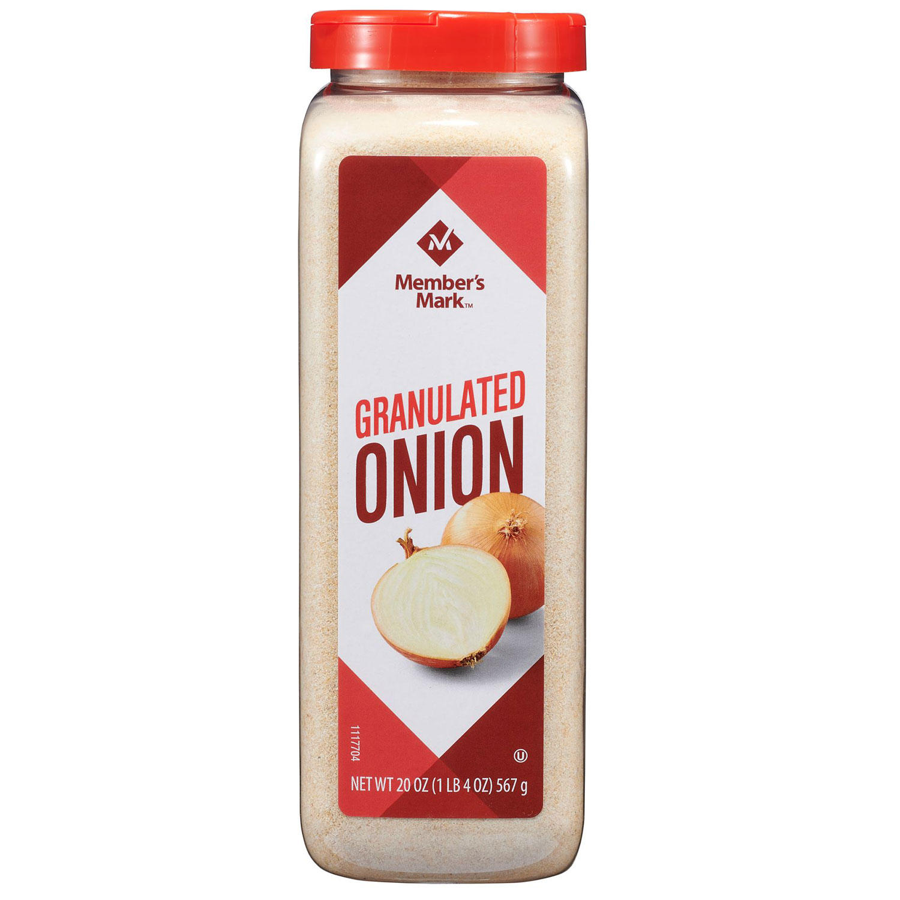 With Member's Mark™ Granulated Onion, you can make a tasty and savory meat marinade. Combine it with oil, citrus juice, garlic, and other seasonings, and soak the meat in it overnight to enhance the taste of chicken, steak, or pork chops. Add Member's Mark™ Granulated Onion to recipes that call for fresh onions. In your recipe, one tablespoon of onion powder equals a small or medium size onion.
About this item:
Adds intense onion flavor
Economy size ideal for foodservice
Packaged in a clear, recyclable plastic bottle
Great spice for soups, proteins and vegetable dishes
Sold exclusively at Sam's Club
The days of crying when you chop onions are over! Member's Mark™ Granulated Onion will add lots of flavor to your dishes, without the tear-jerking side effects (not to mention the pungent scent it can leave on your hands). Member's Mark™ Granulated Onion is the perfect seasoning for grilled or fried meats. You can also spice up stews, soups, meatloaf, and salad dressings with this savory seasoning. In addition to avoiding the unwanted side effects of fresh onions, Member's Mark™ Granulated Onion provides the intense taste of onion without having to go through all of the work of chopping or dicing. Not to mention, the shelf life is much longer than fresh onions. Coarser in texture than onion powder, Member's Mark™ Granulated Onion adds pure onion flavor to your favorite recipes. It also provides the appearance of fresh onions in your recipes – no one will know the difference! Its course consistency makes it preferable for chip dip, marinades, meat rubs, and more. When you are looking to substitute one small onion, you can use 1 tbsp of Member's Mark™ Granulated Onions. You can also substitute 1 tsp of onion powder with 1 tbsp of granulated onion.