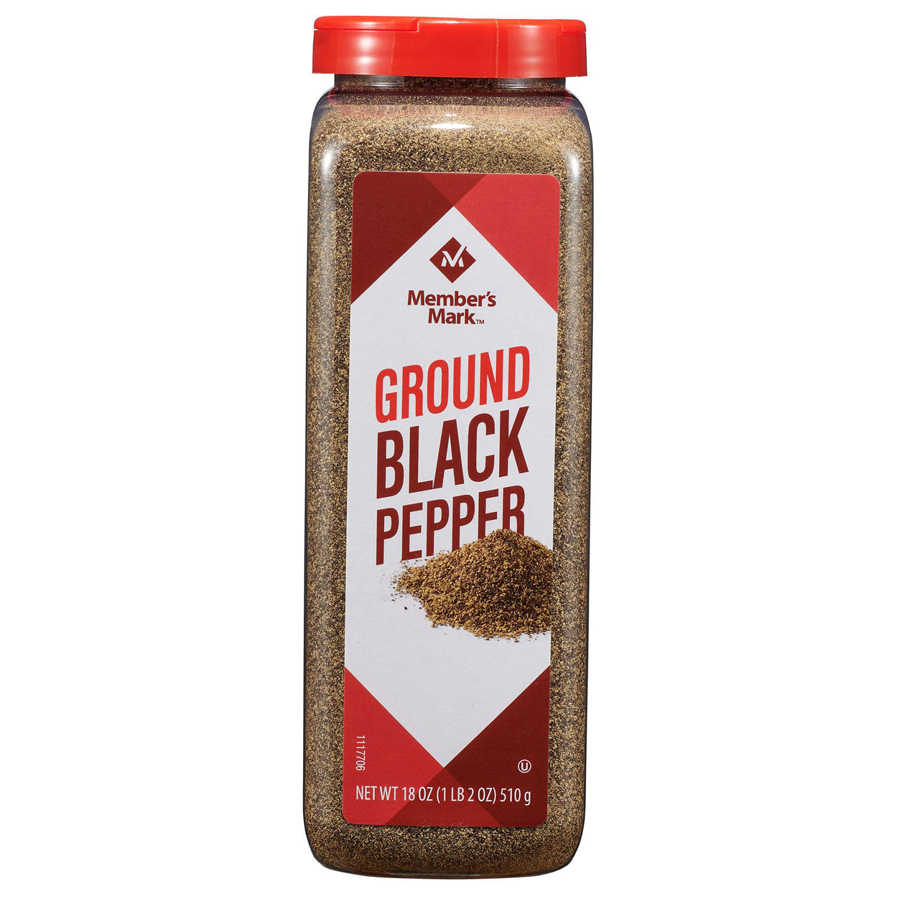 Member's Mark™ Ground Black Pepper is great for any dish or recipe that calls for ground black pepper. Enhance the flavor of soups, pasta and salads, potato dishes, and eggs; add it to dips and sauces or use it to season fish, beef, chicken, or pork. You can even try it on sides like steamed broccoli and cottage cheese.
About this item:
Bold and pungent black pepper flavor
Clear and recyclable plastic bottle
Great on meats, vegetables, eggs and more
Economy 18-oz. bottle
Kosher
What would a dinner table or kitchen be without ground black pepper? Ground black pepper is one of the most commonly used spices worldwide. In fact, it has been deemed the "king of spices" and was used in ancient Ayurvedic medicine for thousands of years due to its high concentration of potent, beneficial plant compounds. This day in age, black pepper is still considered to be a culinary staple. Member's Mark™ Ground Black Pepper gives your cooking a bold and pleasantly pungent accent. This is a finely ground pepper designed for cooking purposes, whether you use it during the cooking process or you sprinkle it on the finished meal. Ground black pepper allows for easier blending and is an all-purpose seasoning that will add zest to nearly any dish. Member's Mark™ Ground Black Pepper enhances soup, pasta, salad, and eggs with a warm, peppery flavor. It also boosts the flavor of tofu, fish, beef, chicken, and pork. According to the National Institutes for Health, black pepper is a very important food due to its antioxidant and antimicrobial potential. This ground pepper is pre-ground for your convenience and packaged in a recyclable economy-sized 18-oz. bottle.