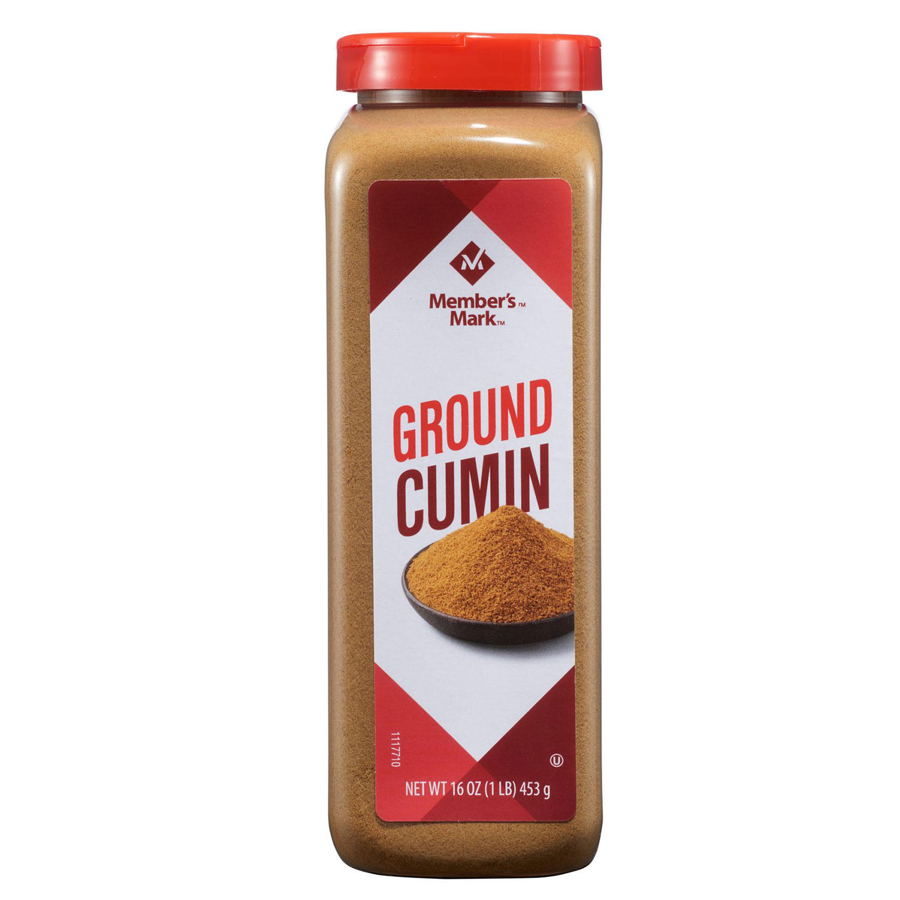 Cumin is the top ingredient in many meat rubs and when grilled it takes on a warm depth of flavor that can't be matched by any other spice. It also works dynamically in soups, stews, and curries. Any sauce that simmers will develop a complex aroma and taste with the addition of a healthy tablespoon of cumin.
About this item:
Freeze-ground for superior flavor and aroma
Economy size
Essential ingredient in Mexican and Indian cuisine
Cumin is an ancient spice grown in Egypt and the Middle East. In Syria and Egypt, it was used both as a spice and as an element in preserving mummies. It appears in the Bible in both the Old Testament and the New Testament. Cumin's warm and earthy flavoring is a staple in Mexican, Indian, and North African cooking. Cumin is one of the most consumed spices (right after chiles and peppercorns) and is a key ingredient in many curries and chili powders. Cumin is made from the dried seed of a plant known as Cuminum cyminum, which is a member of the parsley family. Member's Mark™ Ground Cumin is made by grinding dry roasted cumin seeds. It can be added at any time to a recipe as its flavor doesn't need heat or time to be released. It infuses enchiladas, curries, Moroccan lentil soups, and more with a signature taste and aroma. Ground cumin is a quintessential spice in a few different blends, including curry powder. It is also used as part of a rub, in a marinade, and as a seasoning for hearty dishes. For a recipe that calls for 1-1/4 tbsp cumin seeds, you can substitute 1 tablespoon of ground cumin.