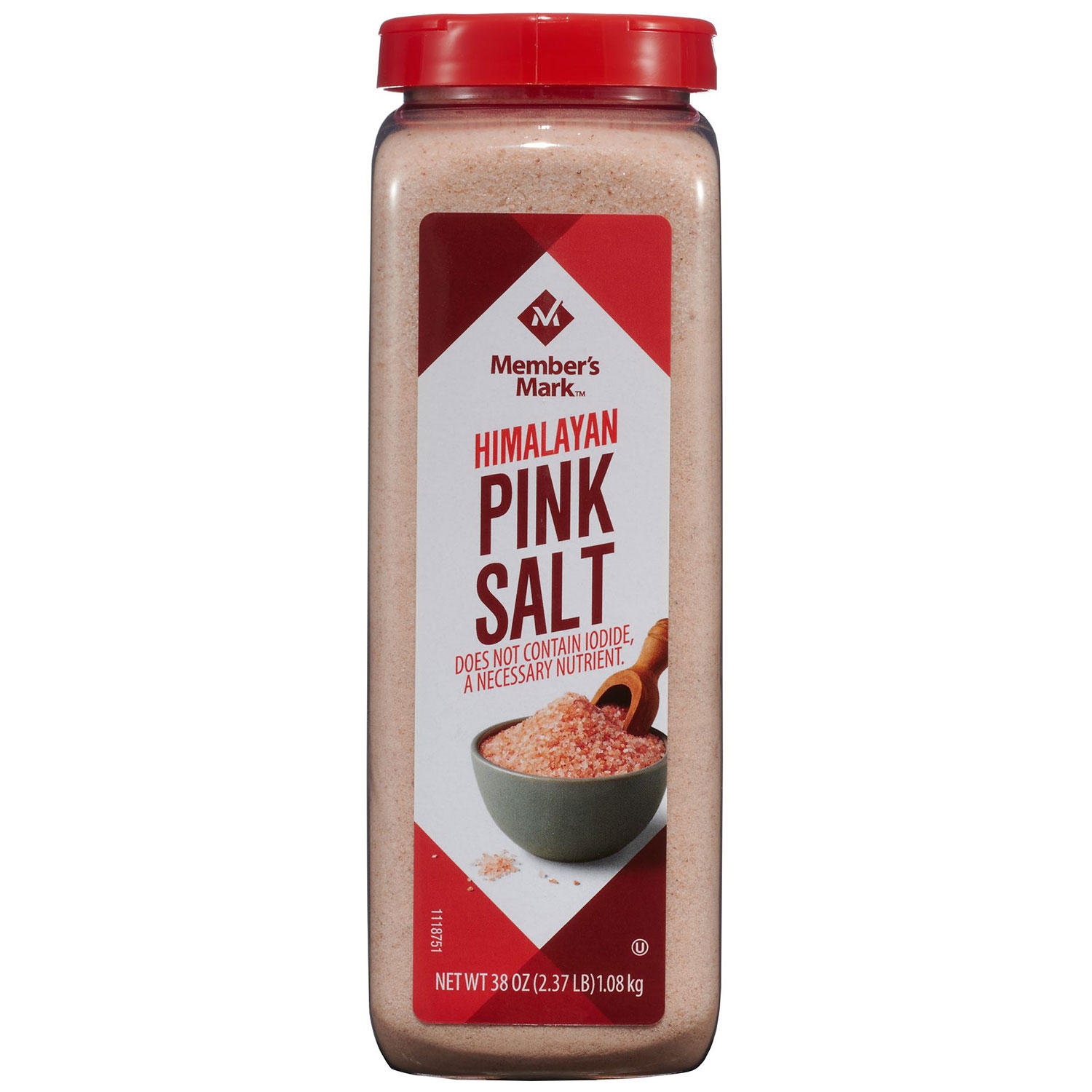 Member's Mark Himalayan Pink Salt can be used just the same as other salts: as a seasoning or finishing on pretty much any food you cook.
Member's Mark™ packages pure Himalayan salt—that is the only ingredient. No additives, no preservatives and no imitation salt fillers or pink salt seasoning.
About this item:
Pure Himalayan pink salt
Himalayan pink salt is rich in minerals
Comes with an adjustable grinder
No fillers or anti-caking agents
Member's Mark™ Himalayan Pink Salt is a luxurious substitute for ordinary old table salt, and it will take your dinner table from drab to delicious. Pink salt gets its distinctive color from the mineral content that is contained in the crystals. The presence of these vitamins and minerals in Himalayan pink salt are what give it healing properties and make it more precious than ordinary table salt. Pink Himalayan salt is made from rock crystals of salt that have been mined from areas close to the Himalayas, often in Pakistan. It gets its rosy hue from trace minerals in the salt, like magnesium, potassium, and calcium. Himalayan salt can be used to prepare and serve a variety of foods. As they conduct heat efficiently and at high temperatures, they're ideal for baking or grilling meats, poultry, eggs, fish, seafood, fresh fruit, and vegetables. They can even be used to bake cookies, scones, pizzas, and other baked goods. Member's Mark™ Himalayan Pink Salt can certainly be used for baking. Pink salt delivers on taste, texture, and aesthetics when used in baked goods. When used as a finisher, its flaky nature provides unique texture and flavor to both savory and sweet bakes.