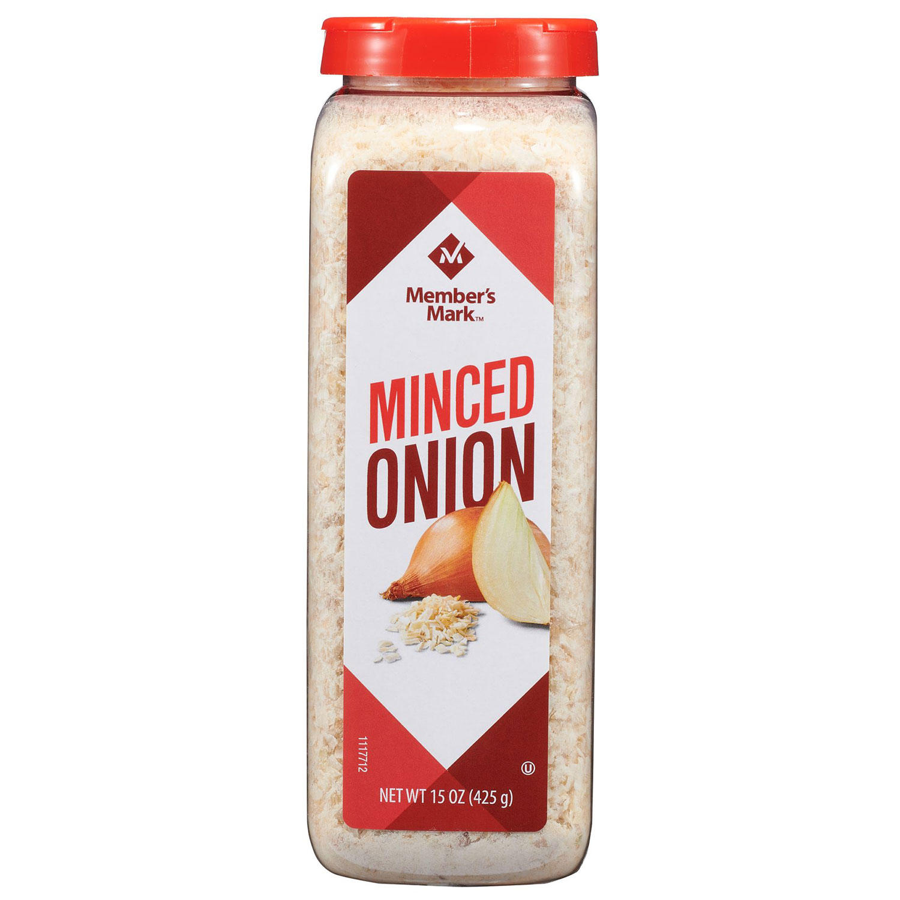 These pure dehydrated minced onions add sharp, bright flavor to your favorite recipes. Ideal for enhancing the taste of soups, stews, broths, and marinades, these flavorful onion flakes come in a recyclable 15-ounce shaker. Great for stocking your pantry. Member's Mark™ Minced Onions are kosher and can be used in place of fresh onions in recipes.
About this item:
Pure, dehydrated onions
Economy-sized
Comes in a convenient shaker
Distinctive flavor
Kosher
Member's Mark™ Minced Onion is bursting with flavor. Dehydrated minced onion is a quick and convenient way to keep onion on hand at all times. Many dishes are enhanced by the flavor of onion; try dehydrated minced onion in your meatloaf recipe. Keeping onions in the refrigerator is great, but fresh onions can spoil over time. Instant minced onion is a convenient and flavorful alternative to fresh onions for the busy cook. If you are looking for a coarser texture in your recipes, you may want to consider substituting onion powder with Member's Mark™ Minced Onion for the look and feel of a fresh onion. A good rule of thumb is that any dish that would include fresh onions could use dehydrated minced onion instead. Dried minced onion is ideal for soups, savory broths, and marinades. Onion flakes can be added to foods as they come out of the convenient shaker bottle, or they can be rehydrated by placing them in a dish of water or other liquid. Try soaking them in beer or whiskey prior to adding them to your homemade barbecue sauce – your friends will love it and will likely ask for your secret recipe!