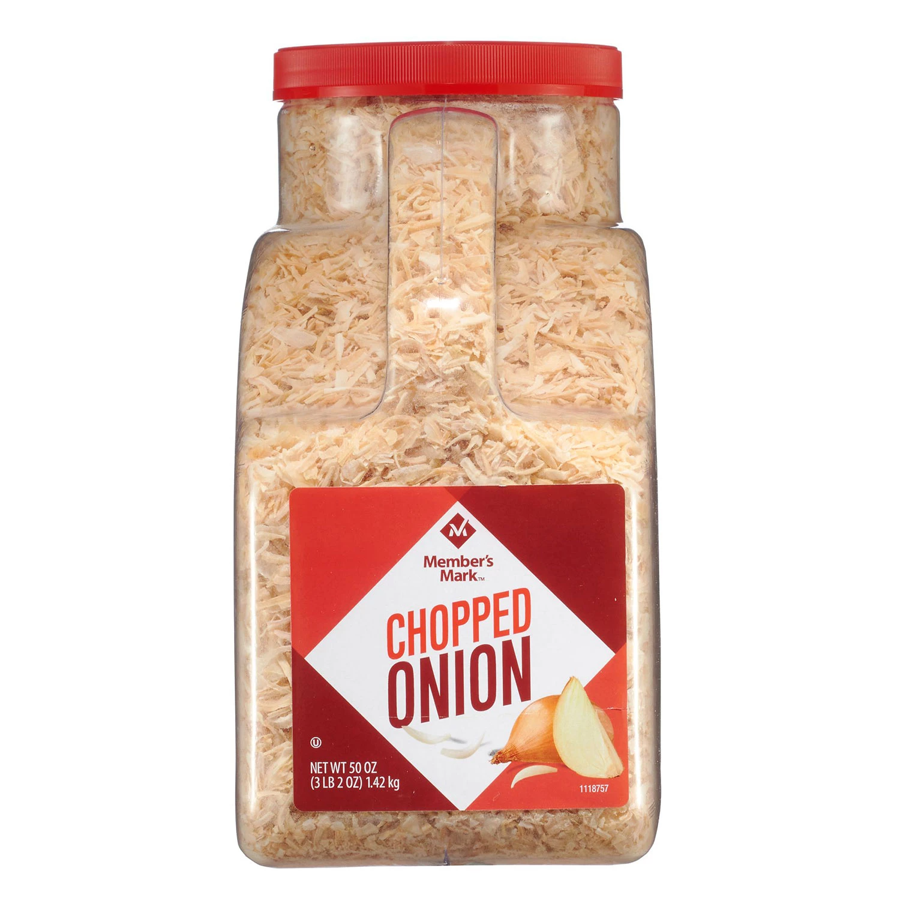 Add Member's Mark™ Chopped Onion to casseroles, salad dressings, marinades, meat rubs, taco meat, and lasagna.
About this item:
Chopped onion complements a wide range of dishes
Economy size
Kosher
At Member's Mark™, our goal is to save you time, money and bring added value to your meals. Member's Mark™ Chopped Onion is one of these added values. Domestically grown, dehydrated, and uniformly chopped to preserve consistent color and flavor. Nothing added – just 100% white onions. Member's Mark™ Chopped Onion provides fresh, flavorful onions without the chopping or the tears. When added to casseroles, curries, cheese and egg dishes, soups to name just a few, you have a quick and easy way to move your creations along. Use Member's Mark™ Chopped Onion in tuna and chicken salad, rice and pasta dishes. You can use Member's Mark™ Chopped Onion in any recipe that calls for fresh onions. For use in quick-fix recipes, such as chopped vegetable and bean salads, stir-fries and baked chicken or fish, we like to hydrate the onions first. You could make dried minced onion using a food processor/mandoline then finely mincing with a knife. Spread over the dehydrator/oven trays in a thin layer and stir/flip over the onion a few times to break up any clumps and allow it to dry out faster, or just open a bottle of Member's Mark™ Chopped Onion, and you're good to go!