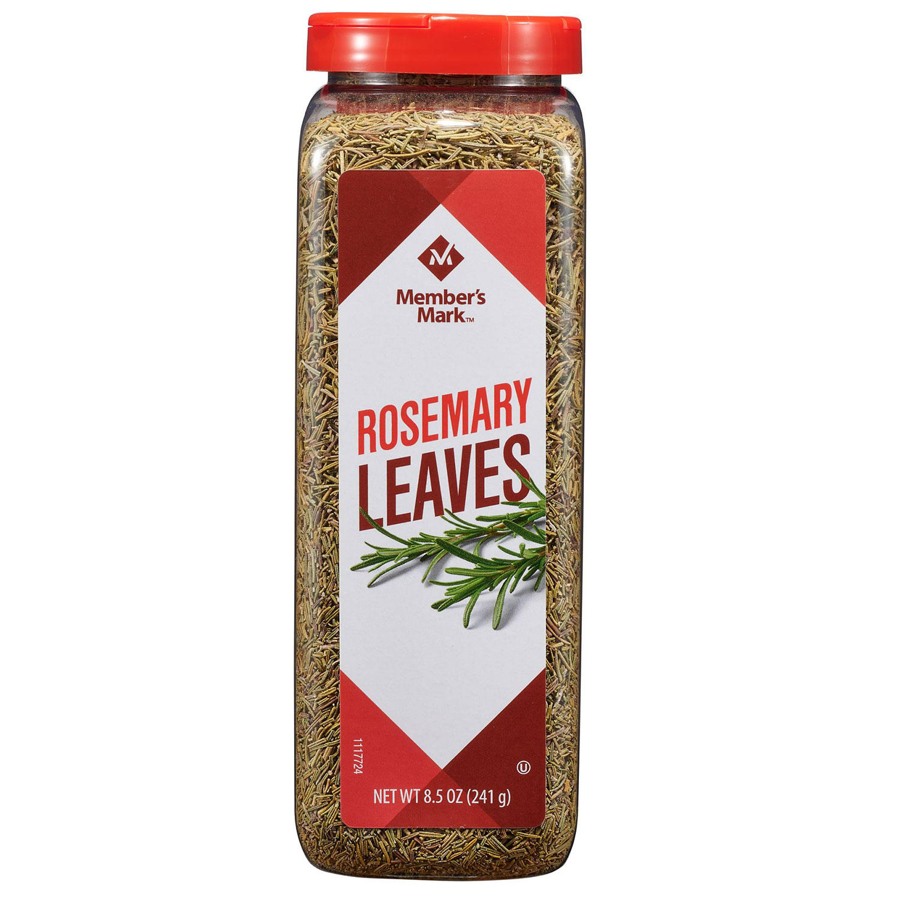 Rosemary adds an intense evergreen like flavor to lamb, pork and chicken. Perfect with French and Italian cuisines, and an essential part of poultry seasoning. Sprinkle some on green beans for an added zest.
About this item:
Flavorful, fragrant rosemary leaves
Complements savory meat dishes
Add to sauces, marinades or roasted potatoes
8.5-oz. container
Add a touch of aromatic flavor to your meals with Member's Mark™ Rosemary Leaves. They're ideal for sprinkling onto meats, into sauces, and more. Member's Mark™ Rosemary Leaves are harvested fresh and then dried while still preserving their natural oils. Member's Mark™ Rosemary Leaves come in a sizable container with a shaker lid for easily applying the herb onto food. Rosemary is a bold flavor which becomes stronger over cooking time so plan accordingly. Member's Mark™ Rosemary Leaves are primarily used regularly in Mediterranean cuisine and compliments food such as soups, casseroles, stews, fish, breads, stuffing, meats, and roasted vegetables. In cooking, rosemary is used as a seasoning in a variety of dishes, such as soups, casseroles, salads, and stews. Use rosemary with chicken and other poultry, game, lamb, pork, steaks, and fish, especially oily fish. It also goes well with grains, mushrooms, onions, peas, potatoes, and spinach. Member's Mark™ Rosemary Leaves has a flavor that is described as lemony and woodsy. Try it on chicken, roasted potatoes, artichokes, and salmon. Native to the Mediterranean region, rosemary has naturalized throughout much of Europe and is widely grown in gardens in warm climates of the US, like California where it is sometimes used as a vigorous shrub.