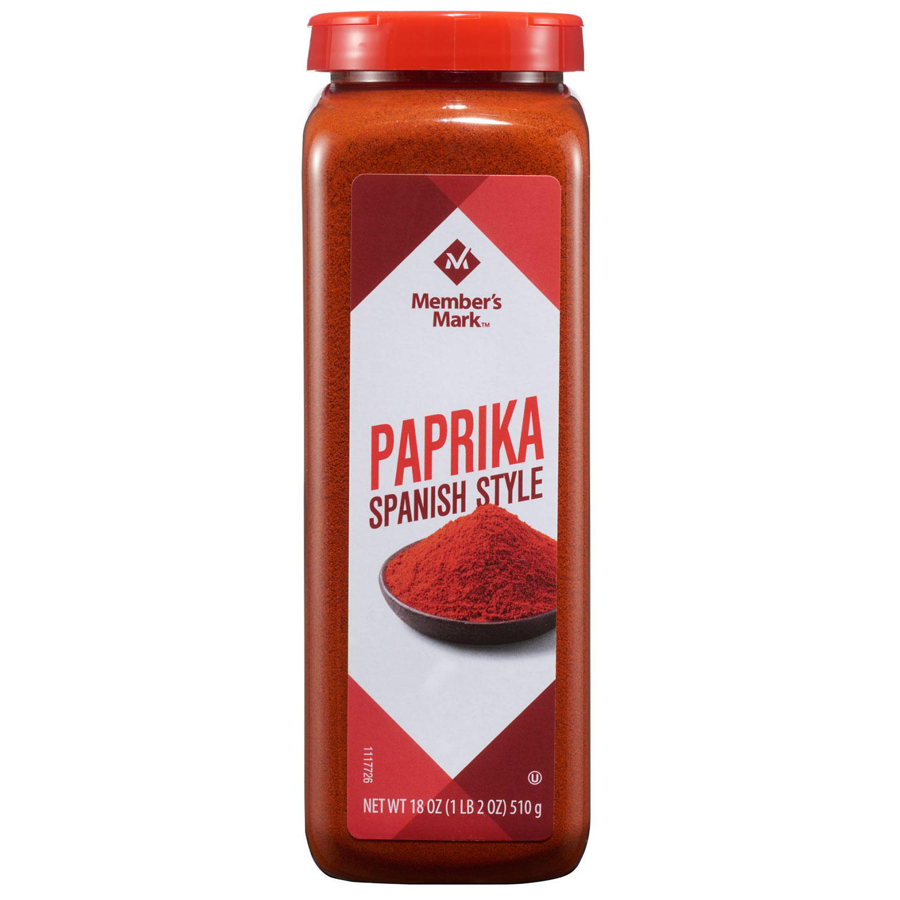 Member's Mark™ Spanish Paprika lets you add flavor to so many dishes. When using Member's Mark™ Spanish Paprika, most recipes call for adding it at towards the end of cooking, since high heat can lessen the flavor and color of the spice. Member's Mark™ Spanish Paprika adds a hint of spice with smokiness to stews, soups, casseroles, vegetables, rice and sauces. Use the seasoning in fried chicken coating and grilling rubs with salt and pepper and other spices.
About this item:
Sweet and smoky Spanish paprika
Convenient shaker bottle for easier use
Kosher
Large 18 oz. bottle
Comes in a clear, recyclable plastic container
Member's Mark Spanish Paprika will bring flavor to almost any dish. From vegetables to soups, salads, and meats, Member's Mark Spanish Paprika is made from peppers that are smoked, dried, and then ground into powder. This spice brings to any dish an earthy complexity that tastes like…well, smoke. But only in the best way. Add smoky heat with a hint of sweetness to favorite recipes with Member's Mark™ Paprika™ (18 oz.). From adding color and flavor to everyday favorites like scrambled eggs to more involved dishes like Chicken Paprikash, this versatile seasoning will add that something extra to all your meals. Often used as seasoning (for hummus, waffle fries and a must have for those deviled eggs), paprika is also a common ingredient in spice blends and rubs, marinades, sauces, and stews, as well as classic dishes like paella and chicken paprikash. Member's Mark Spanish Paprika brings flavor and color to your dish. The deep color will enhance your plated presentation, and flavor of paprika go beyond pepper or salt. It complements a wide variety of dishes and is a tasty way to up your antioxidant intake. Season your healthy recipes without salt. Just add complex flavor to sauces and meats with antioxidant-rich smoked paprika, a Spanish seasoning.