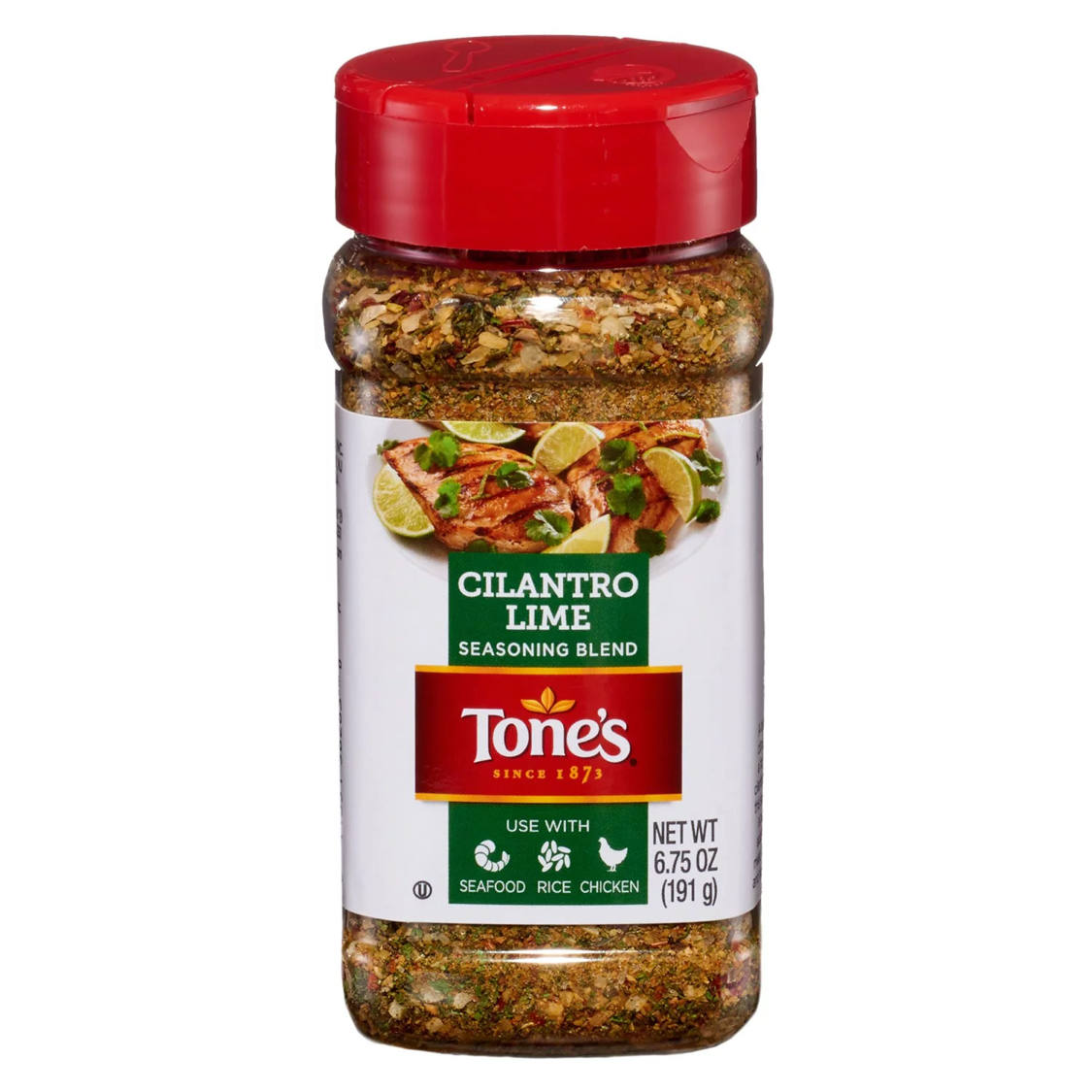 Foods like chicken, rice, and seafood will be extra flavorful with this zesty cilantro lime blend.
About this item:
Gluten free
No MSG
Kosher
Tone's® Cilantro Lime Seasoning takes your dishes to paradise with its delicious and zesty flavors! With dried garlic, dried onion, dried red and green bell peppers, cilantro, lime peel, lime oil, sugar, and salt, this blend will elevate your food. Whether you're cooking seafood, rice, chicken, or veggies, this seasoning is a must have in your kitchen.
While delicious on all seafood dishes, Cilantro Lime Crispy Fish Tacos has to be one of the best recipes made using this great blend. Mix eggs and milk in a bowl; set aside. Mix panko crumbs, Tone's® Cilantro Lime seasoning and Member's Mark™ Ground Black Pepper in a bowl.
Cut the fish into strips. Heat the oil in a heavy skillet to 375 degrees. Dip the fish into the egg mixture and then in the breadcrumbs. Fry the fish until crispy and cooked through, 3 to 5 minutes. Heat the tortillas in a warm skillet and assemble with the fish and toppings.
For the Spicy Avocado Mayonnaise, place all ingredients in a food processor and mix until smooth. Squeeze fresh lime juice on top and finish with the Spicy Avocado Mayonnaise.
This blend is packaged in a 6.75 ounce bottle with a shake cap for easy use."