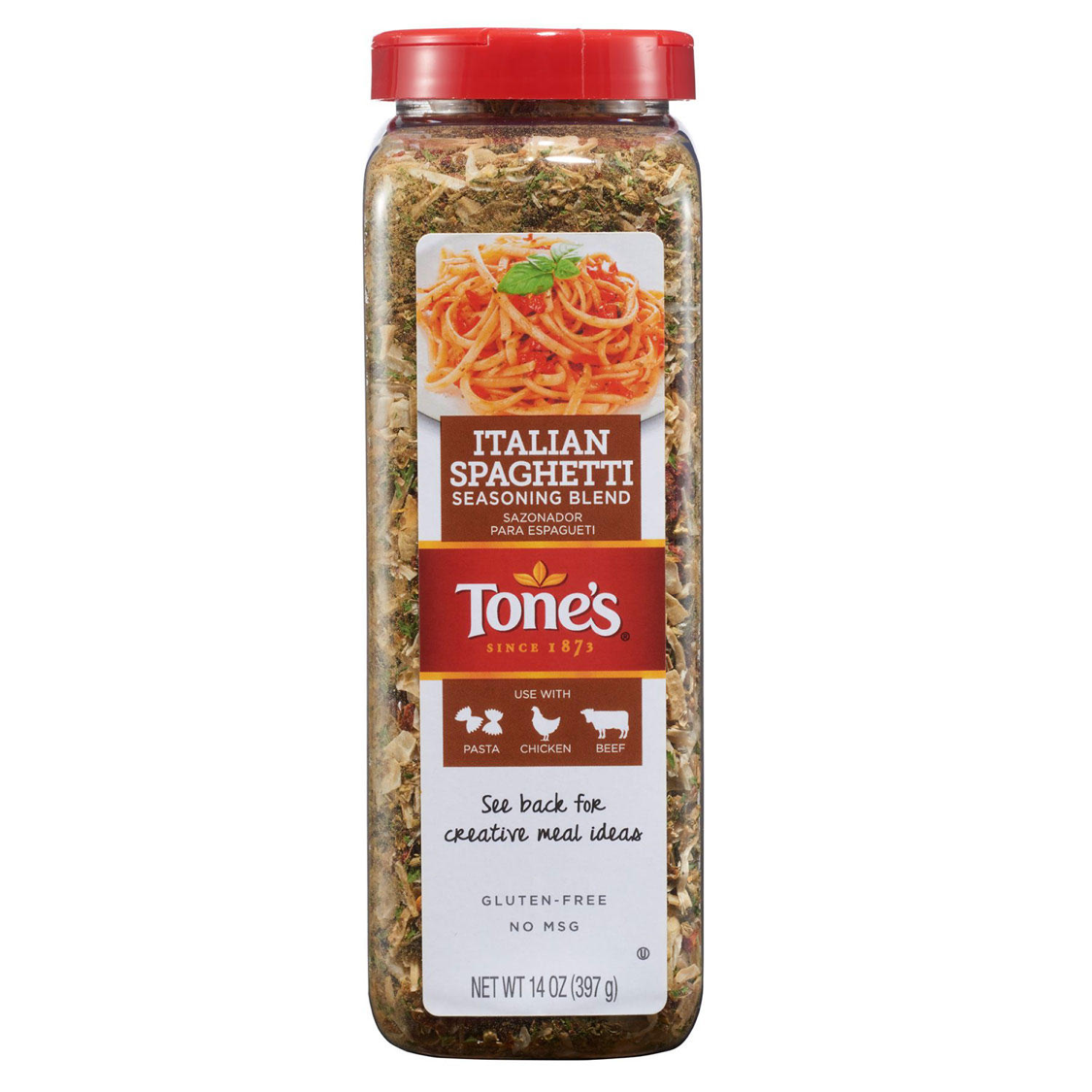 This makes perfect spaghetti sauce, but is versatile enough for beef, poultry, and more.
About this item:
Gluten Free
No MSG
Use on pasta,chicken,or beef
Tone's® Italian Spaghetti Seasoning blend features onion, garlic, red and green bell peppers, parsley, salt, sugar, and red pepper. While this blend has spaghetti in its name, it can be used for so much more! This flavorful blend can be used in sauces, on top of pastas, added to meatloaf, lasagna, pizza, and more! It's also delicious when added to beef and chicken too. From classic Italian meals to everyday use, this blend is a must have in the pantry!
The versatile of this seasoning is what makes it stand out from any other Italian spaghetti blend. It's delicious used with all of your classic dishes, but also great to experiment with. Try sprinkling some in your soups, over eggs, or even give your salads a fresh Mediterranean taste with a little sprinkle on top. It can also be used when creating homemade sauces and vinaigrettes.
Once you start using it, it'll be hard not to add a sprinkle or two to all of your meals! The tall economy sized bottle not only makes your purchase a value but will ensure you will be prepared for tons of spaghetti nights, morning eggs, fresh Mediterranean salads, delicious baked chicken, and more!