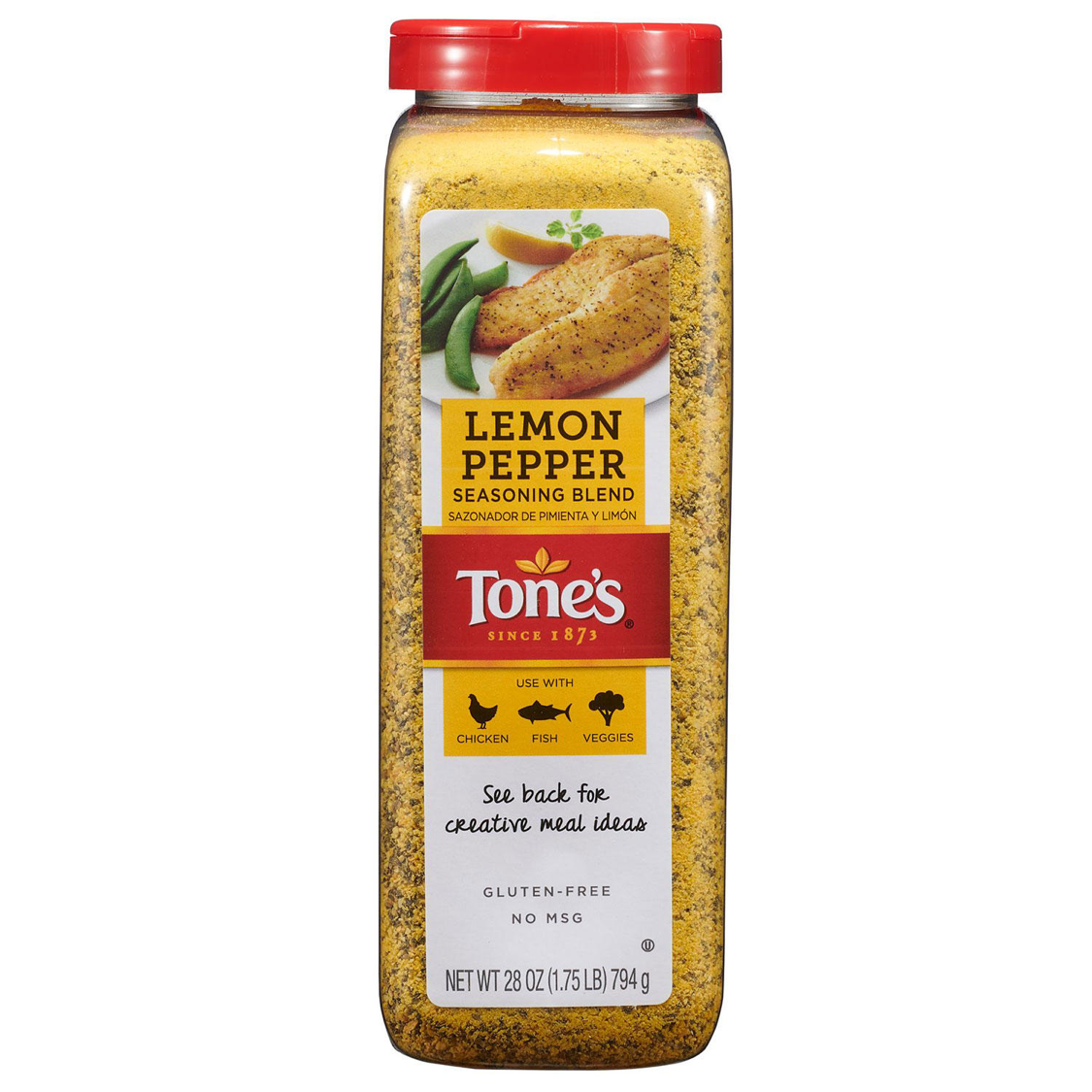 Try this blend on chicken, pork, beef, seafood, vegetables, or even soups and stews to add a bright zesty flavor to your dish. Use to give a pungent and tart flavor to foods.
About this item:
Gluten free
No MSG
Kosher
Tone's® Lemon Pepper Seasoning blend is a zesty blend of black pepper, garlic, onion, salt, sugar, and lemon flavor. The bold flavor of the lemon compliments meat, vegetables, fish, and soups! Try using a shake or two with baked chicken and sprinkle some on veggies on the side for the perfect refreshing and healthy meal. You can also add this blend to any seafood of your choice. Whether you're hosting a fish fry or just baking a fish dish for the family, this blend gives your fish that bright and refreshing taste it needs.
You can also add this blend into homemade vinaigrette to bring your salads to life or mix it with olive oil and brush on chicken or fish before cooking to give your protein dishes extra flavor. Sprinkle a few dashes on your vegetables before roasting and before serving for an added kick boost of flavor. Whether you're grilling, baking, or frying, you will not regret purchasing and using this refreshing blend with your next protein or veggie-based dish!
This economy sized bottle features a dual shake and pour cap for your convenience, whether was want a little sprinkle or a big pour. This blend is also gluten free and features no MSG.