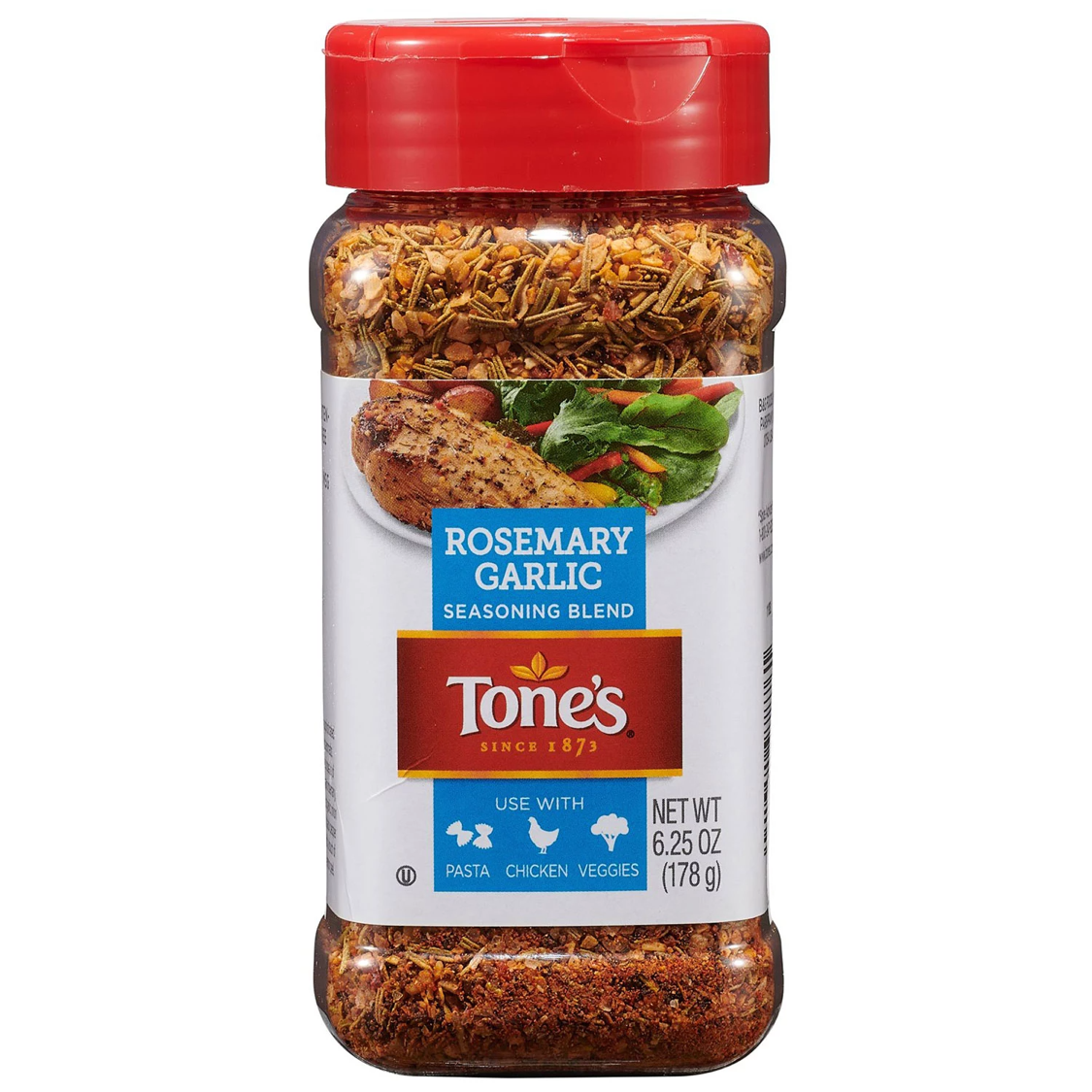 Add this blend to chicken, vegetables, pasta, or even on some buttered bread or eggs!
About this item:
Gluten free
No MSG
Kosher
Tone's® Rosemary Garlic Seasoning will give your dishes the extra kick of flavor you've been searching for! Combining flavorful rosemary and classic garlic will help you enhance the flavors in all of your favorite dishes. Tone's® Rosemary Garlic can be used on chicken, turkey, pasta, veggies, breads, and more!
This blend includes all of the flavorful seasonings you use in most of your dishes, in one convenient bottle! The size of this blend makes it easy to sprinkle on your dishes before or after cooking for that extra kick of flavor. While delicious used as a sprinkled seasoning, this blend also makes a great rub for pork, veal, and lamb.
One great recipe for this rosemary garlic blend by Tone's® is Rosemary Garlic Chicken in less than one hour. For this meal, simply begin by combing 1/2 cup of water, 1/2 cup of olive oil, 1/4 cup of lemon juice and 2 tablespoons of rosemary garlic seasoning into one bowl. Next, place the chicken into the mix to marinate. This combination should be placed in the refrigerator and left for 30 minutes to soak. Remove chicken and discard marinade. Grill or bake chicken, and you have a delicious and fast meal your whole family will love!