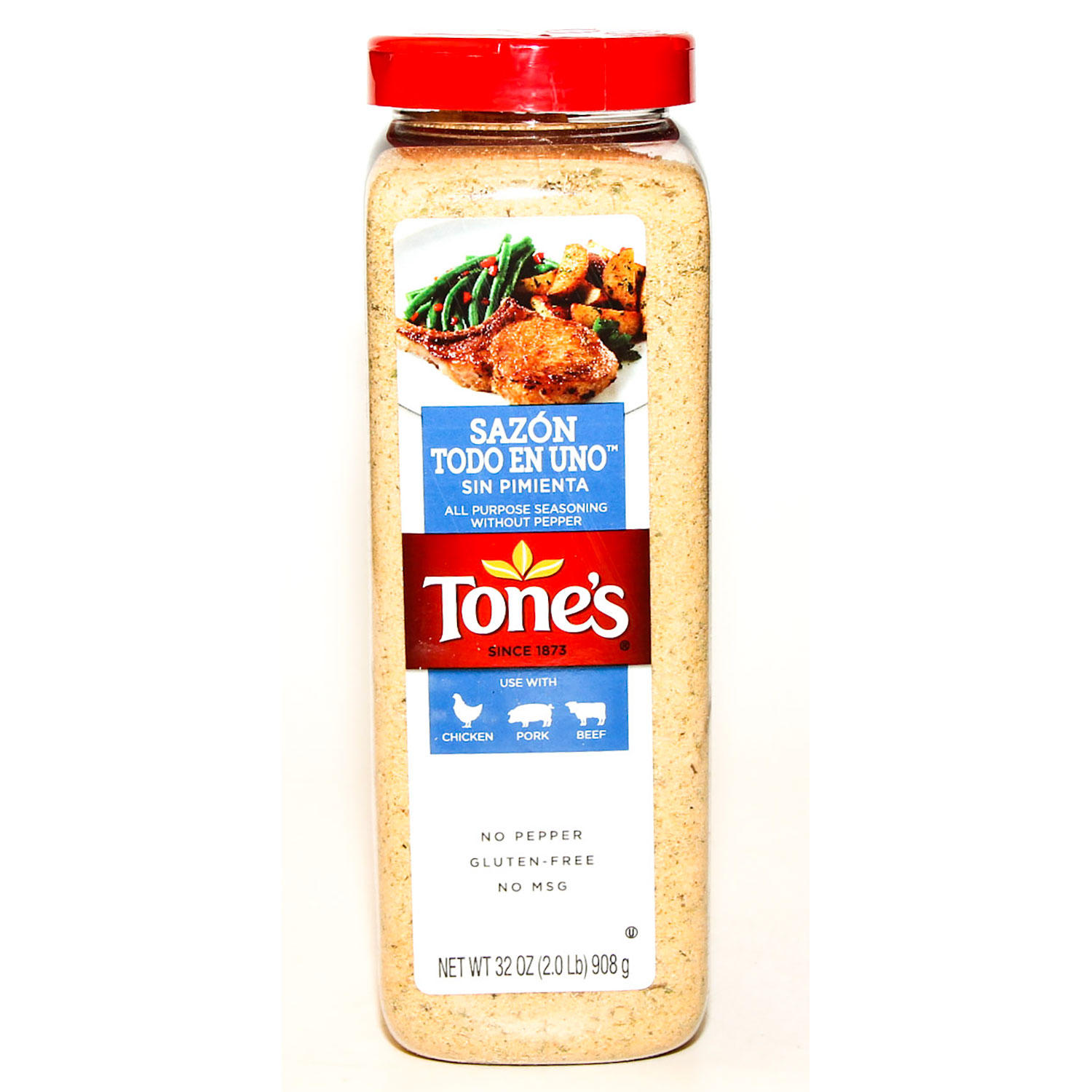 This seasoning really is all-purpose. Use it on anything and everything in your kitchen including rice, meat, fish, egg, and vegetable dishes.
About this item:
No pepper
Gluten free
No MSG
Kosher
This Tone's® Sazón All-Purpose Seasoning without Pepper is perfect for food service or cooking at home. This blend is perfect for all of your protein and vegetable dishes. Pepper typically gives a dish great flavor, but this seasoning is a great alternative to pepper that will season your dish even better! This blend includes salt, garlic, onion, and paprika. The colorful paprika and salt will help steer your dish to an easy and delicious flavor.
Sazón is a seasoning used in Spanish and Latin cultures to add color and flavor to their foods. It is proven that foods with vibrant colors look more enticing and palatable. This is why the Latin culture has adapted using sazón in almost all of their recipes. While this bold blend is a Spanish and Latin staple, it's considered an all-purpose seasoning because of its versatility. It can be used in any dish, not just Spanish or Latin dishes.
Next time you want to explore more Spanish and Latin dishes, make sure you use this Tone's® Sazón All-Purpose Seasoning without Pepper for an authentic flavor to the dish. If you haven't tried cooking any Spanish or Latin dishes yet, try finding one where you can incorporate this great blend!