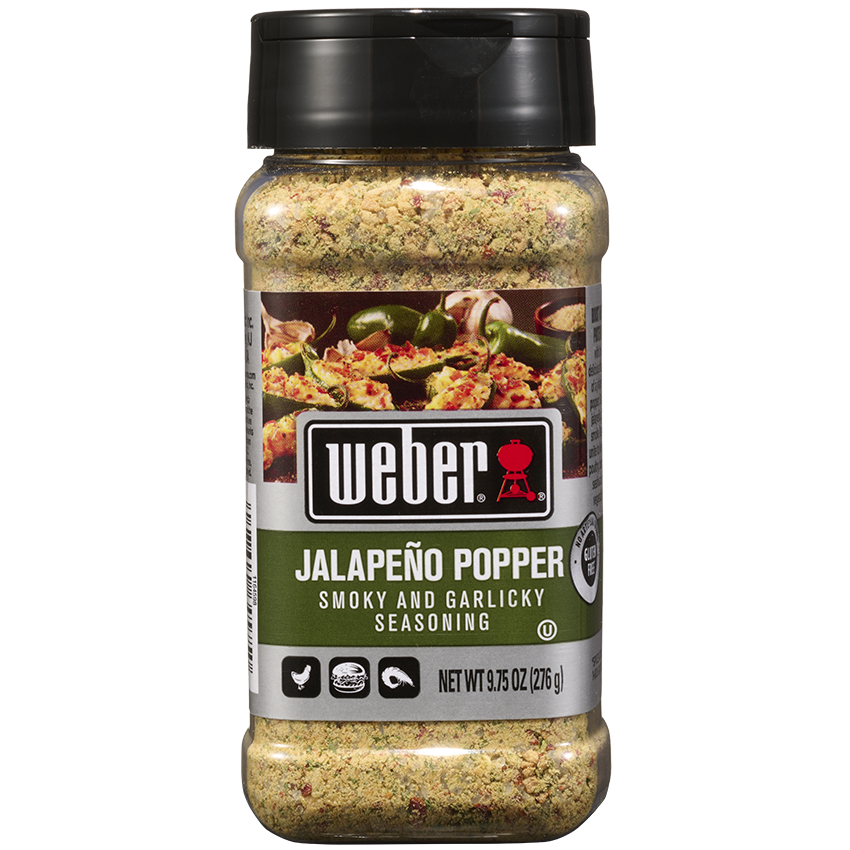 Weber® Jalapeño Popper Seasoning will bring the heat to your kitchen! This seasoning encompasses everything of a jalapeno popper, including a hint of spice, crunchy consistency, and a cheese-like flavor. This blend also features smoky and garlicky flavors that are very fragrant.
Weber® Jalapeño Popper Seasoning takes normally spicey dishes, like beans in a Mexican dish, and adds a wonderful bold, smoky, garlicky flavor on top of the spice. Give your other veggies a flavor upgrade too by sprinkling Weber® Jalapeño Popper Seasoning on before and after cooking! Your dishes are sure to impress with this fun delicious seasoning!
At first taste, you might not think this seasoning has the same kick as a popper, but just like a jalapeño, Weber® Jalapeño Popper Seasoning has a sneaky after spice taste that you're sure to love! Try this seasoning on any of your favorite proteins to liven up their flavors and give them a little kick.
Burgers, chicken, seafood, and veggies are all be complimented this Weber™ Jalapeño Popper Seasoning. Think outside of the box and try it on chicken wings, beans, or even popcorn! The savory and smoky flavor of this bold seasoning will be a great addition to all of your favorite dishes!