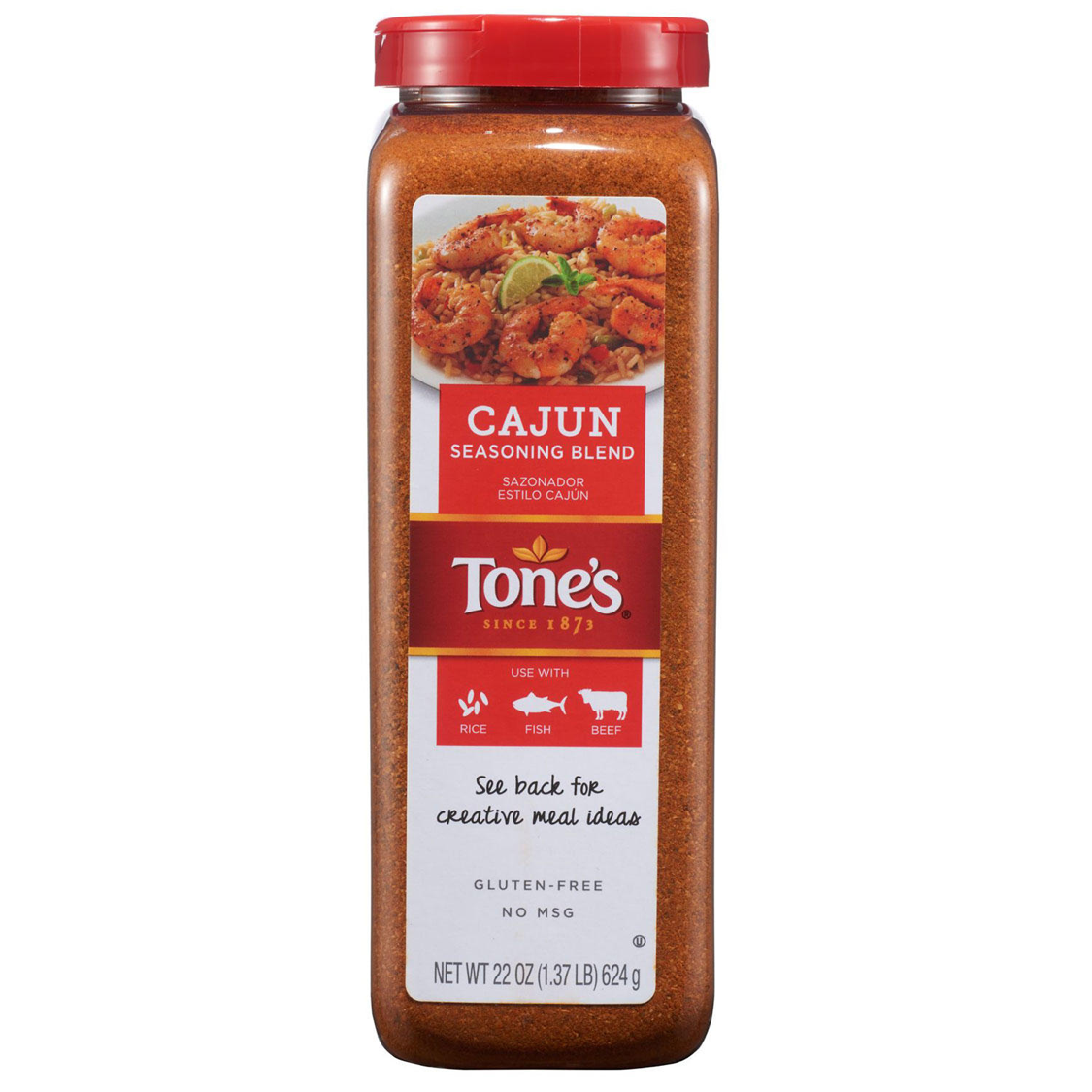 Cajun seasoning adds an exciting and authentic Louisiana flavor to gumbos, blackened fish, steaks, fish, hamburgers, fries, chicken, shrimp, rice, and soups. This hot and pungent blend of garlic, peppers, herbs, and salt packs food with a full-bodied Creole flavor.
About this item:
Give your favorite dish a spicy, hot flavor
Creative meal ideas on package
Packaged in a clear recyclable plastic bottle
This hot and pungent blend of garlic, peppers, herbs, salt, onion, and red pepper packs a Cajun punch. The fragrant garlic and onion mixed with the colorful paprika make this seasoning a must have for all of your favorite proteins. Chicken, beef, shrimp, fish, and rice dishes are turned up a notch with this delicious kick of hot spice.
Take a stab at an original Cajun dish, such as gumbo, po-boys, fried green tomatoes, or jambalaya. All of these unique recipes are well complimented with the Tone's® Cajun Seasoning blend! Or sprinkle some Cajun seasoning on your French fries, corn on the cob, or roasted veggies to add a boost of spice. This seasoning is also amazing with used with cocktails, such as a Bloody Mary or Spicy Margarita.
This seasoning is lower in sodium, has no MSG, and has a bit of a sweeter taste than your typical spicy, Cajun seasoning. The Tone's® bottle is a tall 22 ounces, making it last through most, if not all, of your fish fry's, taco nights, summer grilling, and more. The cap of the bottle is a dual shake and pour lid, making it easy to use whether you're sprinkling on some veggies or pouring it on some steaks.