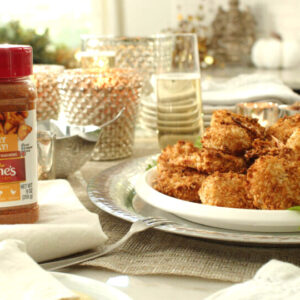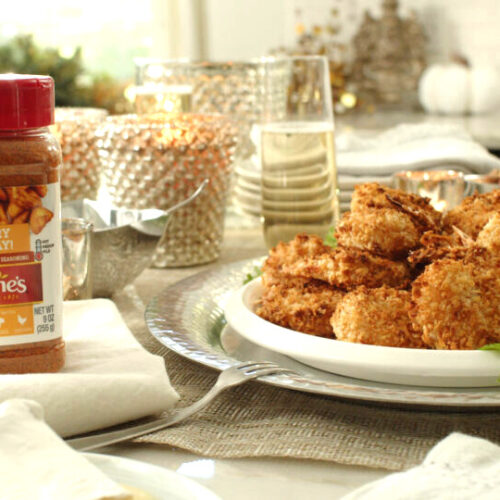 Tone's® Fryday Crispy Shrimp
If you're looking for a different appetizer to serve the holiday guests this year, Tone's® Fryday Crispy Shrimp is the perfect option. They're cooked in the air fryer but they still have the same great crunch you'd get from frying shrimp. Plus, Tone's® Fryday Seasoning adds a nice kick!
Ingredients
1

lb

16/20  Shrimp

3/4

cup

Gold Medal™ Flour

3

tbsp

Tone's® Fryday Seasoning

3

Eggs

2

cups

Panko bread crumbs

Member's Mark™ Olive Oil CookingSpray
Instructions
Preheat the air fryer to 390 degrees.

Blot the shrimp with a paper towel and set aside.  Get out 3 shallow bowls.  To the first one, add the flour and Tone's® Fryday Seasoning, and then whisk.  Add the eggs to the second bowl, and then whisk. Add the panko bread crumbs to the third bowl.

Using a fork, toss 1-2 shrimp at a time in the flour mixture.  Then coat the shrimp in the eggs, and finally dredge through the panko. Repeat with the remaining shrimp. 

Arrange the shrimp in a single layer on the air fryer pan. Cook for 5 minutes. Remove from the air fryer and lightly spray the tops of the shrimp with cooking spray. Return shrimp to the air fryer and cook for 5 more minutes.  Work in batches until all the shrimp have been cooked.
Video