Holiday parties don't have to be complicated!  We know how it is – while the idea of hosting a holiday party may sound amazing, the actual work of putting one together…not so much!  To be honest, even attending holiday parties can be a little stressful – there's so many options to choose from, allergies and tastes to consider, and of course scrounging for time to actually make the food!  Do not fret, The Real Kitchen has you covered.  Whether you are hosting or attending, holiday parties don't have to be stressful.  When you follow our simple guide, you'll discover that the days of spending hours in the kitchen are gone.
Easy appetizers are the key to a stress-free holiday.  We guarantee your fellow party people will love these options so much, they'll become your go-to recipes!  Before we get started, here are 3 points to remember:
Normal pantry items make the tastiest food.  You don't have to go out hunting for crazy ingredients that are hard to source and painful on the wallet.  When you use ingredients you already have in your pantry, such as spices and seasonings, you can create unique flavors without having to do a lot of shopping.  If you do find that you need to make a grocery run, these recipes use ingredients located in any grocery store – no driving around town required!
Limit your effort.  Ok, our recipes may be a little more involved than spraying cheese onto a cracker, but you will find that all of these recipes are quite simple.  Elegant recipes don't always have to be complicated – after all, no one wants to stand at their counter for hours preparing a dish that people will spend 15 seconds eating!
Keep an eye on the time.  Maybe you've found a recipe that meets all of your requirements – it's uncomplicated, you have all the ingredients, and it is sure to be a crowd pleaser.  Sounds perfect…unless you forget a crucial step – reading the recipe's prep and cook times!  There is nothing worse than waiting too long to start your recipe and realizing it needs 3 hours to chill.  We've all made this mistake, but this holiday season, make it your goal to familiarize yourself with the recipe before making the commitment!
Now that we've gone over some important criteria, let's get into the good stuff!  Here are 3 appetizer recipes that will bring some joy to your next holiday party.
Member's Mark™ Italian Grinder Butter Board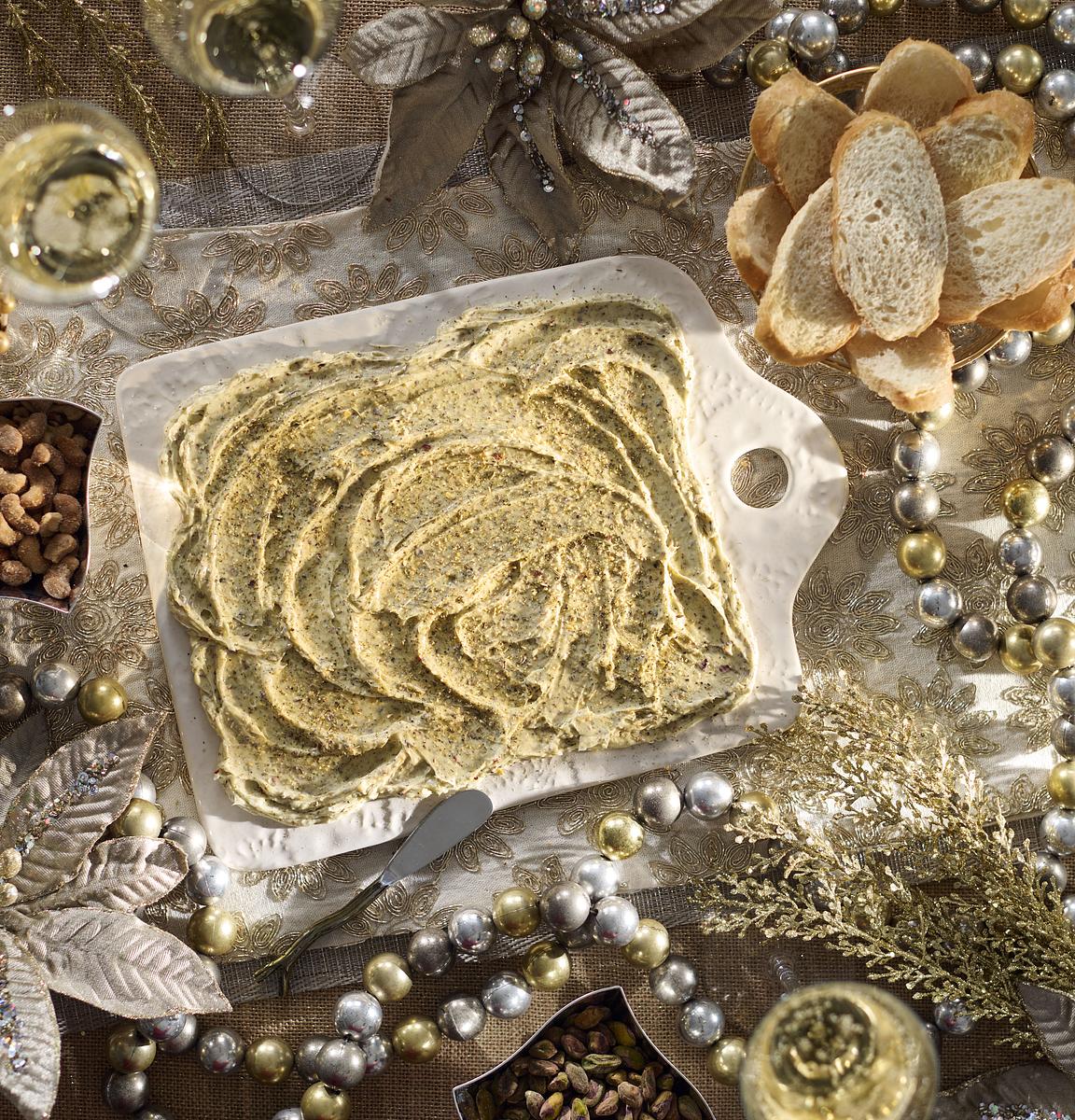 We're sure you've heard of the butter board – it's a trendy appetizer that truly has 2 ingredients:  butter and Italian seasoning!  (Well, 3 if you count the bread to spread it on).  While our version features Italian seasoning as the main source of flavor, you can also include add-ins such as dried fruit, cheeses, nuts, or fresh herbs.  Simply spread softened butter on a large cutting board, toss in your flavor source, and then add some delicious warm spread or crostini.  Not sure of the butter board concept?  Think of it as a holiday dip, just served in a unique way!  Click here for the recipe.
Mini Cucumbers with Smoked Salmon Bites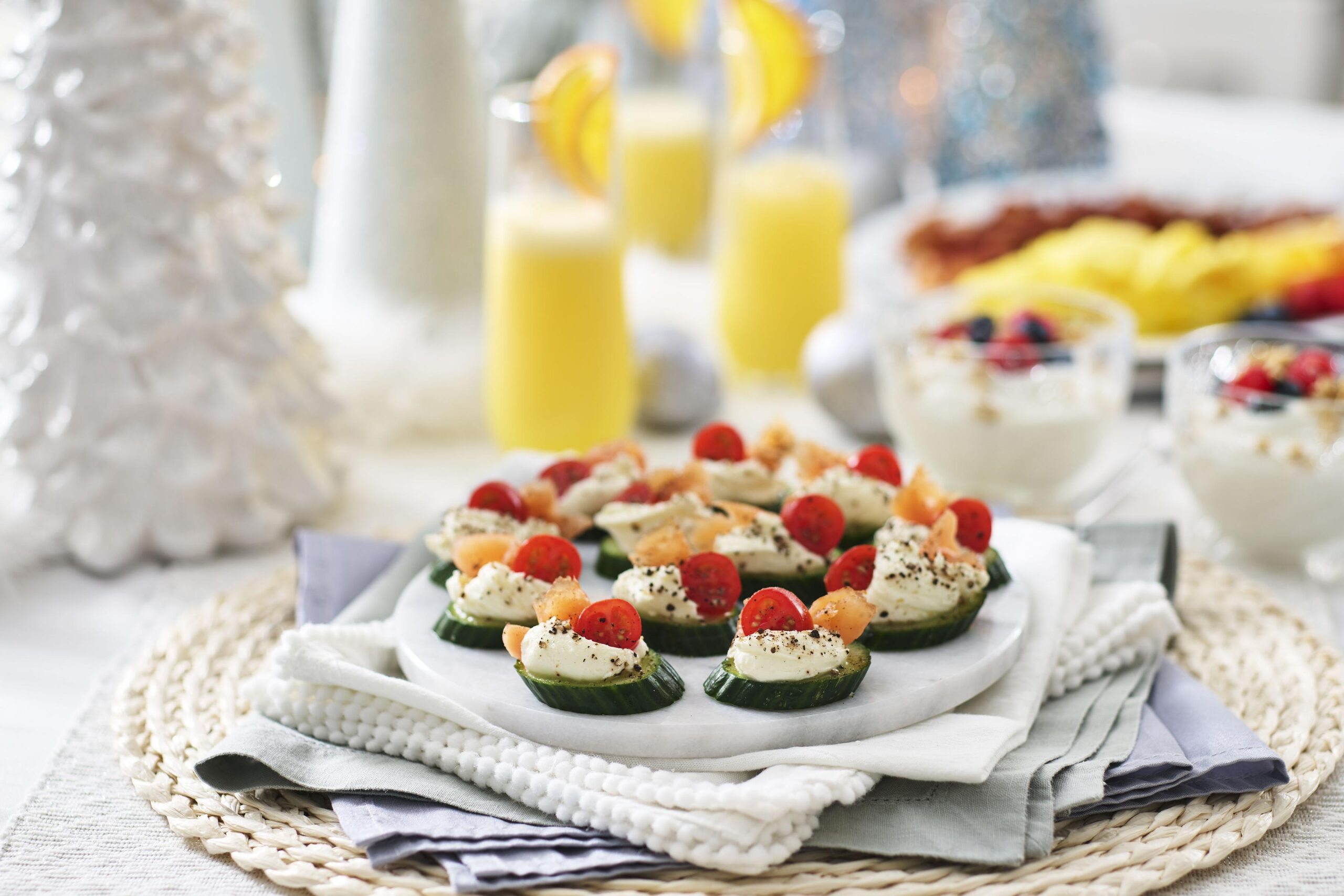 Are you attending or hosting a holiday brunch?  This recipe is the perfect option!  These miniature bites of smoked salmon, tomato, and cream cheese are all placed on a tiny cucumber slice, then garnished with your seasoning of choice.  They're great for just popping in your mouth, plus they have no bake or cook time required.  The only downside of this recipe is that you might want to double it – it will be sure to disappear fast!  Click here for the recipe. 
Tone's® Fryday Crispy Air Fryer Shrimp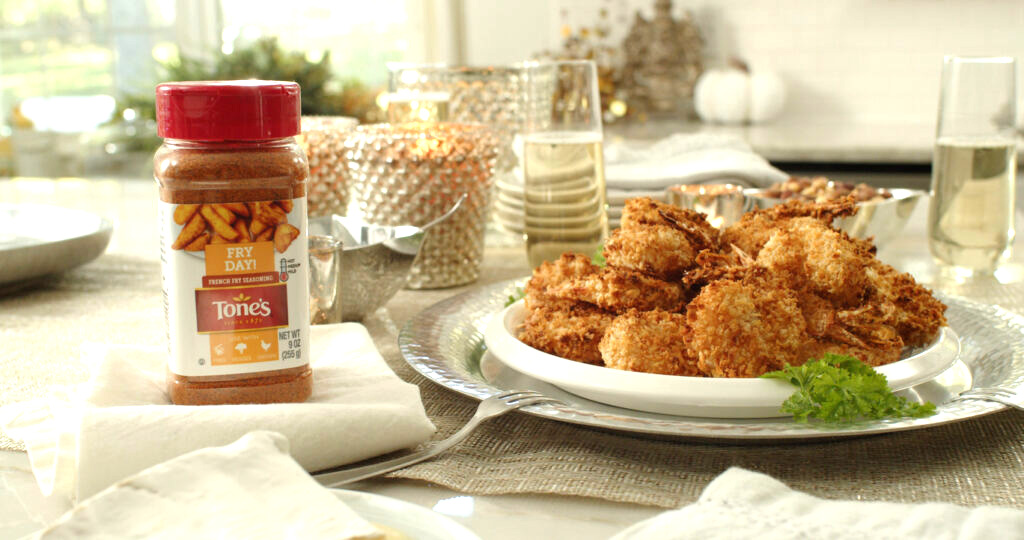 This recipe does require a little preparation and cooking – but the good news is that it's made in an air fryer, so it's super fast!  Crispy shrimp are a classic holiday appetizer – it almost feels like a party would be incomplete without them!  What makes this recipe stand out is that it uses Tone's® Fryday Seasoning, which gives these crispy little bites a whole lot of flavor.  Plus, using an air fryer makes them so much healthier than traditional frying (but they still have that great crunch)!  Click here for the recipe. 
Be sure to check out our Appetizer Section for more great appetizer ideas!  (If you're wondering about the mushroom dish shown at the beginning of this blog, find it here!)